Speaker Judith T. Won Pat, Ed.D.
---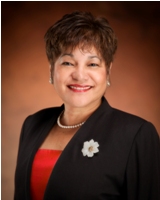 Buenas yan Hafa Adai!


Hafa Adai and thank you for visiting the official website of the 33rd Guam Legislature.
We are pleased to provide our community with greater access to Government information and transparency through the use of this website and our links. On this site you will find a wealth of information pertaining to public laws, bills and resolutions, committee reports, messages and communications, legislative calendar, Senatorial contact information as well as financial data and central operation listings. I encourage all visitors to peruse this website and learn more about the legislative process, research the status of bills and resolutions, and communicate with all your elected officials.
As Speaker of the 33rd Guam Legislature, I will continue to support efforts for greater government transparency through on–line accessibility and use of technology. Please send us your recommendations on how we can improve your browsing experience as we are continually finding ways to enhance the official website of the 33rd Guam Legislature.
Si Yu'us Ma'ase,
Judith T. Won Pat, Ed.D.
Speaker, 33rd Guam Legislature


Speaker Won Pat's 33rd Guam Legislature Inaugural Address. January 5, 2015. PDF

---
For Senatorial Office Information and Phone Number Listing, please click here.
Any concerns, changes or comments please call MIS at 472-3519 or email at mis@guamlegislature.org